Activities for windless days in Sicily
For windless days there are other nice activities: For example a boat trip to Favignana, Erice, Segesta, Marsala old town. Climbing routes are also very popular. And these are just a few examples of the many leisure activities. Since we live here, we have some very nice secret spots that we like to share with our guests. In Segesta there is a small hidden thermal bath in the middle of a forest, where we occasionally relax with candles, sparkling wine and music.  We also have a cool BBQ party every week with music and dancing. We regularly organize an unforgettable meal in Baglio Fontana Salsa, where the "Italian mama" cooks local specialties just for us. This restaurant is also very interesting from a cultural-historical point of view: it was originally the very first olive oil factory in all of Sicily, as you can read in the small olive oil museum. The oldest olive tree in the garden is 800 years old.
Whether you come alone or with the whole family – you will have a great time. Hopefully we will see each other soon!
Best regards,
Adrienne, Gabor, Beni and the whole team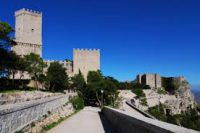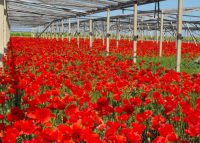 SICILIA – Selinunte – Segesta – Scopello – Agrigento