Kitesurfing in Sicily: Lo Stagnone/Marsala
Since 2010 our kite school has been growing to become one of the best kite spots in Europe, where there is 70% wind and only shallow water. The family atmosphere and personal care have always been our top priorities. Our motto is "safety first" and we are proud that hundreds of satisfied students have already received their kite license from us. You can rent or buy equipment from us and our accommodation is close to the spot. No matter what you need, we will be happy to help you make your stay unforgettable. Telefon/Whatsapp: 00393317533044
Wind and quality guarantee

Official IKO Training Centre

Common evenings and events

Certificate of Excellence on Tripadvisor

Huge standing area with hip-deep water

Large landing area with no obstacles in the water
Our Kite equipment rental

You are very welcome to rent any kite equipment from us at fair prices. For us kite rental  means accompanied kiting. We are happy to help you choose the right material and always keep an eye on you if you need help. You can change the glider and board size at any time for free. We are also happy to help you with the assembly and double-check the material before you go out on the water.
37 Kites in all sizes, starting from 5m² up to  14m² by Airush
18 Boards – all LR Freestyle-, Freeride- and Waveboards in all sizes from 2016, 2017 up to 2018.
Seat-harnesses by KSP (XS up to XXL; also available in children sizes )
Waist-harnesses by KSP (XS up to XXL; also available in children sizes )
Neoprene suits (XS up to XXL; also available in children sizes )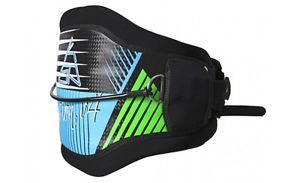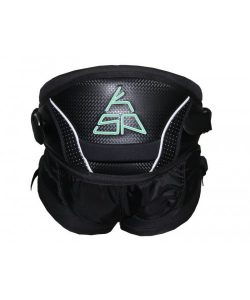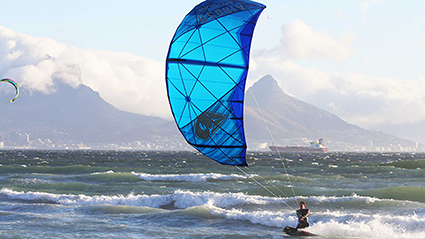 Would you like to buy your own material?  Just contact us!  We will be happy to advise you and you can try out our kite equipment for yourself. We sell brand new kite material as well as used material in good condition. We can also send the material directly to your home address throughout Europe.
Let us know – we will be happy to advise you!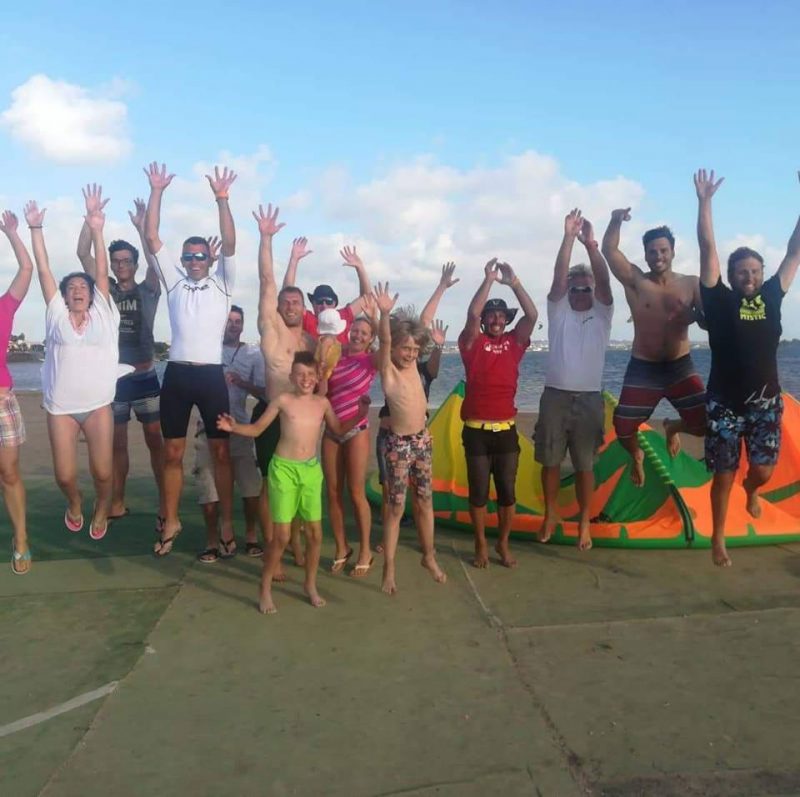 Kitesurfing in Sicily
Torre Loopa – certified Kite School on Sicily offering the official IKO Basic Course
The group size of our kite courses depends on the wishes of our students. Per day we do 2-3 kite hours, provided that there is enough power and motivation, we also like to do more. Training is generally done with a radio so that the contact is always established. The basic course is usually spread over 3 days. Would you like an extra private lesson? No problem. We are super flexible. All kiteboarding lessons can be customized according to your needs and schedule.
We firmly believe in personal care. At our kitesurfing school the most important thing is that you can kitesurf autonomously at the end of the course. So that it won't be dangerous for yourself or the other kiters – safety-first and quality before quantity are our mottos. It is also important to us that each of our students is familiar with all problematic situations in the water and can react quickly.
We often have children who sign up for kite lessons. Official rules are: From 10 years and 50 kilos. For children we recommend to take a windsurfing course first. If you already have a bit of water experience, kiting will come next year!
Our dream spot in Lo Stagnone
In the kite lagoon Lo Stagnone you can stand for miles, which makes this spot perfect for beginners. If you make a mistake, you just get up and walk quietly out of the water.  Therefore you can rent equipment after the kite course and practice yourself. We always take care of our kitesurfers when they get to the rental status – Safety-first!
We are often asked if our station is not too crowded during the high season. The answer is no. Our landing area is very large and we do not accept more than 25 guests at the same time.  Our kite area is as big as it is safe, as there are no objects in the water.
The two most common wind directions are northwest and the Scirocco from the south. Both wind directions mean neither onshore nor offshore wind for our spot "Sideshore Wind" – the perfect prerequisite for learning. In addition, thermals play an important role for us, as the lagoon heats up quickly. The winds are therefore often stronger than announced – and the warm water temperature makes it easy to kite in shorts.
Our kite school in Lo Stagnone is situated in the middle of a nature reserve. That's why the school has a family atmosphere. Nevertheless, the school is equipped with a parking lot, chill-out area, landing area, bar and restroom. The kite lagoon is also recommended for advanced kiters. If you practice certain tricks, you don't have to wait for a lifeboat or the like. In hip-deep water you just get up and can go on.
Quick access and many activities
The approach is more than easy. There is a cheap bus from Palermo to Trapani airport (Birgi). From there we pick up our guests and take them directly to their accommodation or to the beach.
For windless days there are other nice activities: For example a boat trip to Favignana, Erice, Segesta, Marsala old town – or climbing. And these are just a few examples of the many leisure activities. Since we live here, we also have some very nice secret spots, which we like to share with our guests. In addition, we regularly invite you to the BBQ and spend cosy evenings together.
I am looking forward to seeing you
Kindest Regards from Sicily
Adrienne, Head of the Kitesurf School