Wind Statistics & Webcam Lo Stagnone / Sicily
Everything at a glance: the best wind check for Lo Stagnone
See all important information about the wind and the general surfing conditions in Lo Stagnone at a glance – it's possible here! We show you here the forecasts of the most important providers (Windguru, Windy, Windfinder), but also webcams, so that you can see live how the wind conditions are on site in Stagnone / Sicily and how crowded it is. This way you don't have to visit different sites or even drive to the spot. It's best to save this page and check it every morning before you go to the spot.
Of course you are also invited to spend the day with us on the beach of the Laguna lo Stagnone when the wind is light. However, if the wind statistics don't look so good, we recommend that you explore the beautiful island of Sicily. There are unbelievable cultural sights in Sicily that you can only find here. Of course, the culinary highlights are also worth every trip. Feel free to contact us if you would like some tips from us. We have been living here for over 10 years and know all the facets of Lo Stagnone and Sicily as a whole.
Winds in Lo Stagnone: everything you need to know
If you have not yet made your final decision on lo Stagnone / Sicily, you will of course need historical data to find out whether your destination matches your travel time. In the displayed statistics you can see the average wind probability and temperature by month. Basically, we recommend a travel time between April and October. In these months you have very reliable wind and pleasant temperatures in lo Stagnone.
You hardly have to worry about the wind direction here. Because at our spot there is almost exclusively the perfect sideshore wind. Since the lo Stagnone lagoon is surrounded by land and you can stand anywhere, you can also get onshore or offshore winds if you are in doubt. So you can almost always kite! Often the warm desert wind Scirocco blows from the south to Lo Stagnone / Sicily. If the Scirocco is not blowing, then the Mistral wind from the northwest, which is colder and drier, is.
So we have more than enough wind in lo Stagnone. Feel free to contact us via Whatsapp or message if you would like to kite here. We offer everything tailored to you: Kitesurfing courses, windsurfing courses, equipment rental, all kinds of accommodation and of course many evenings together. We look forward to seeing you!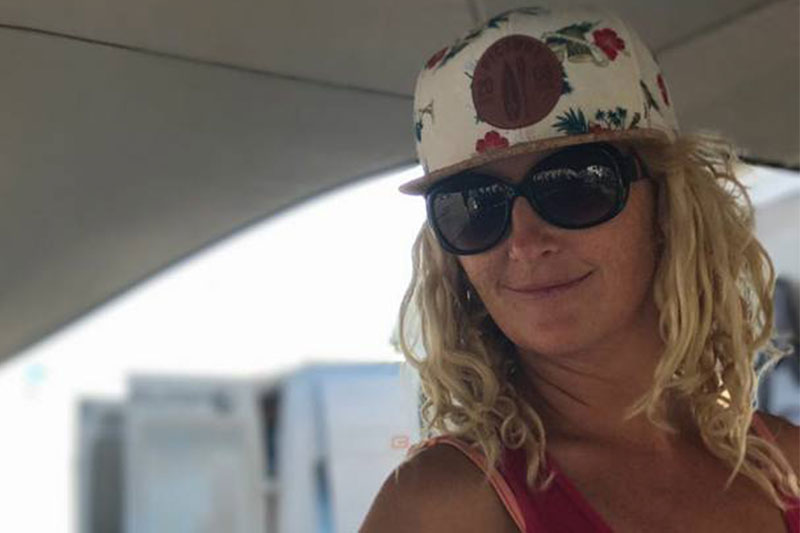 I look forward to your messages and will answer all personally and as soon as possible. Hope to see you soon, your